A few

Spengler Families

Moved from

York County Pennsylvania to Shenandoah Valley

Strasburg Virginia

About 1780 to 1800

Here are few pictures of this very nice town located at the Northern edge of the Shenandoah Valley

The Fire Station Strasburg VA

Douglas Spengler was a Volunteer Fireman here in about 1900

The Spengler House Strasburg VA
, a Spengler descendant has always lived in the house.  Built by Capt. Anthony Spengler from York, Pennsylvania.  Confederate Gen. Jubal A Early and his troops camped on the front yard.
The Spengler Mill built in 1781 by Capt Anthony Spengler, one of the mills that escaped being burnt by Federal Troops in the Civil War.   Now "The Old Mill Restaurant"

This is the Riverview Presb Church & Cementery.  Many Spenglers buried here, along with the graves of Spengler Conferderate Soldiers and there wives

Captain Anthony Spengler born?  in York Pa then they moved to Strasburg Va,  (this family keep the spelling of Spengler instead of the nothern spelling of Spangler)  Anthony Spengler was a large land owner and deeded the land where the Riverview Church is and  is also buried there.

Monument for fallen Soldiers of Strasburg in the Riverview Cementery

Adam L Spengler Co A 10th VA Infantry

married to Mary Grove

This is a very fine display at the Strasburg Museum

Spengler names, the grandfathers of these soldiers were from York pennsylvania.  Like everyone, where they call home is where there loyalty lies

Soldiers at the Old Gravyard Strasburg Va

Spengler Names are here

Soldiers

Philip A Spengler son of Joseph S & Elizabeth Hurn Spengler, the Veteran CSA in front of his grave

Lt Col Philip Spengler

War of 1812 VA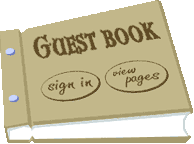 Co A  10th VA Infantry

Strasburg guards

Co F 10th VA Infantry Muhlenburg

Rifles

Co C 10th VA Infantry

Maucks 1st

Southern Grays

Co C 10th VA  Infantry

Maucks 2nd

Joseph Stover Spengler

Born 1792 Died 1828

The

Old GRAVEYARD

Strasburg's Oldest Cemetery